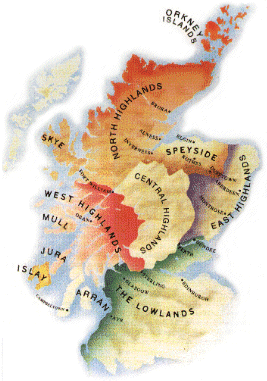 Lowland whiskies are definitely the most accessible both in terms of palate and geography but this isn't represented by the number of distilleries in the area. Only two lowland Scotch distilleries produce whisky constantly – Auchentoshan which is often described as "Glasgow's only working distillery", and Dalmuir which is based in Dunbartonshire.
Whisky from the lowland area is light in flavour and body but with surprisingly complex herbal notes pushing through.
The Lowlands have never been the most active whisky producing area but the number of active distilleries is still surprisingly low. This makes several of the lowland bottlings extremely collectable, especially for those who find the Highland and Island productions too robust.
Many experts believe that the Lowland whiskies find it hard to succeed due to the fact that consumers prefer the romance offered by other areas. Regardless of each individual's tasting preference consumers would often opt to buy a whisky with Highlands printed on the label.