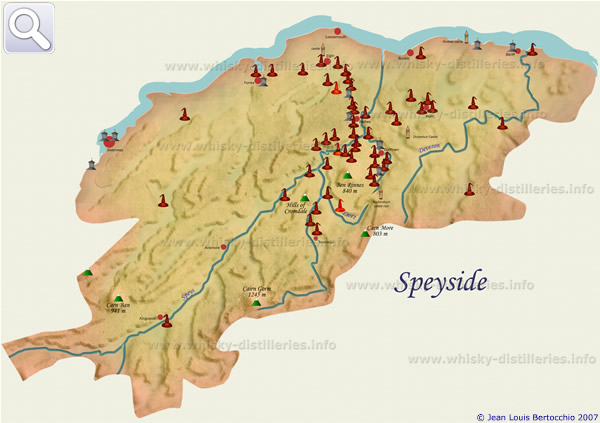 The Speyside region of Scotland embraces between half and two thirds of Scotland's distilleries including some of the most widely recognised.  This is no doubt why it has become one of the most best known regions of Scottish whisky production.  There are currently 84 working distilleries.
They are well known for being light and sweet single malts with age bringing some more body, and distilleries that bottle heavily sherried whiskies from Speyside are extremely powerful on the palate and nose. 
Some distilleries from the region are: Macallan, Mortlach, Aberlour and Glenfarclas.  Compare prices on some of the Speyside whiskies to get the guaranteed best price.