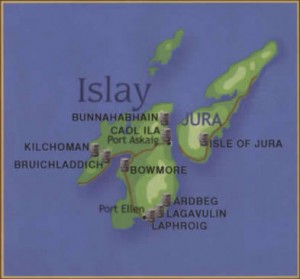 Although the island of Islay only has eight working distilleries you can't avoid the impact it has made on the whisky industry. Known for the characteristic peaty taste Islay whisky is best personified by some of the world's leading whisky brands such as Laphroaig, Ardbeg and Bowmore (amongst others).
As the geographical structure of the island is fundamentally constructed from peaty soil, this particular style of whisky is a great example of how important location is in creating world class whiskies.  Islay single malts may not be to everyones taste but you can't deny how important they are to the world of whisky.
There are currently some fantastic offers on Islay whiskies so have a look below at some of what's available to buy at great cheap prices.